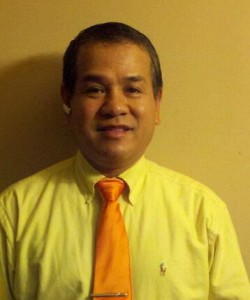 Welcome to the Pete's Wok web site and thank you for your interest in one of Lexington's most beloved restaurants!
Pete's Wok is named after founder Pete Spencer, and originally was located behind the Kennedy Bookstore next to the UK Campus. The original location was closed in 1998 with the building sold shortly thereafter.
In the summer of 2013, Pete and his family embarked on a mission to bring Pete's Wok back.  After a search, Pete finally decided upon a new location on Waller Avenue, across from St. Joseph's hospital.  To the great delight of his longtime fans, Pete's Wok was reborn on July 22nd of 2013.
New and established patrons of Pete's Wok can now enjoy some of the best Vietnamese, Chinese and Thai food available.